Acton Open Exhibition (Extended Dates)
Acton Open Exhibition (Extended Dates)
Art by local artists
CHECK BELOW FOR WEEKLY UPDATED OPENING TIMES
*OPENING TIMES VARY EVERY WEEK, CHECK BELOW FOR WEEKLY UPDATED OPENING TIMES* 
FOLLOW US ON FACEBOOK & TWITTER @W3Gallery
We are pleased to introduce our current exhibition ~ Acton Open Exhibition ~
Acton Open Exhibition is a multi-medium collection of works by 42 artists local to West London, showcasing our diverse community of makers, painters, photographers and sculptors and reaching out to the wider population. There is a variety for sale including fine art, prints, photography, homemade craft, sculpture, gift cards and jewellery.
W3 GALLERY is a small but malleable space hosting temporary exhibitions and events throughout the year with a flexible approach to its calendar and projection as a space for hire. We are happy to negotiate with anybody from amateurs to professionals interested in utilising the gallery around our internal exhibitions. The gallery is run by volunteers including local artists regularly engaged with our work.
W3 GALLERY is managed by ARTification, a non profit organisation. ARTification has been delivering innovative, empowering arts experiences since 2003 having built a reputation as a trusted, community rooted cultural organisation. We develop new relationships, generate imaginative experiences and unite neighbourhoods and their people. We are building on our work programme in London and beyond, embedding our projects through our connecting locus. We build on our positive relationships and work closely with the other partners to make a success of the initiatives we undertake. ARTification animates and celebrates through the arts, enlivening areas across the generations utilising arts and enterprise, communities, creative industries and culture.

Vision: Our collective vision is that art connects people and places.
Values:
• We believe that art and creativity can transform communities.
• We believe in equality of opportunity.
• We believe in the strength of diversity for the health and wellbeing of all members of the    community.
Mission: We make this vision happen by responding to local needs and developing arts projects that connect people and catalyse change.
Upcoming Exhibition: Mas Mania Exhibition (Saturday 28th July to Saturday 15th September 2018) ~We are currently calling for artists to submit works for our next exhibition, deadline is Monday 2nd July 2018.  To download an artists submission form email laura@artification.org.uk 
LOOKING FOR VOLUNTEERS!
The W3 Gallery is run by volunteers and we always looking for enthusiastic individuals to gallery sit during our exhibitions. If you can spare a few hours every week please email laura@artification.org.uk
W3 Gallery, 185 High street, Acton, London W3 9DJ
51.5073106, -0.27189129999999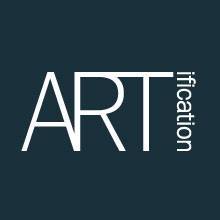 ARTification
Events organizer
Laura Barker
TEL:
Email:
laura@artification.org.uk