Forró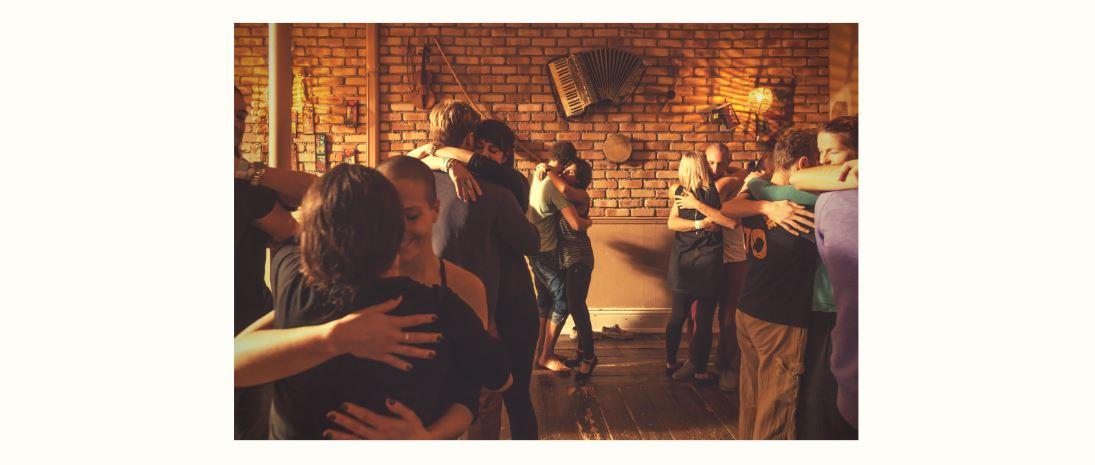 Forró
A Partner Dance Experience
Forró - A Partner Dance Experience 
by Juliana Werner
*at the W3 Gallery!
185 High Street, London W3 9DJ
- A musical genre - A partner dance - A party
Weekly classes on Wednesdays
7:30 - 9:00pm    Dance class
9:00 - 9:30pm    Oriented Practice 
£10  per person
Info/bookings
email: julianaawerner@gmail.com
phone: 0740 1326 777
Very limited spaces available! 
About Forró:
Forró is a traditional music and dance from the North East of Brazil. The word "Forró" is the short form for "Forróbodo" which means "party".
The main instruments are the accordion, a drum called zabumba and a triangle. But there can also be different musical ensembles.
About the Forró Community:
The Forró community is a vibrant and enthusiastic group of welcoming and friendly people from all over the world.
In London all the Forró groups are located in the East side. What about starting a new group in the West?
 
About Juliana Werner:
Graduated in Physical Education with a Master in Sciences of Human Movement, Juliana is a contemporary dancer who has been researching about theoretical and practical aspects of social dances since 2010. In her current work she approaches partner dance as a dialog, seeking to develop self-awareness by practicing the listening to one's partner's body. She also brings the attention to questions related to gender determination in the roles of leader/follower and proposes partner dance as a way to discuss gender equality.
185 High St, Acton, London W3 9DJ
51.5073106, -0.27189129999999
Events organizer
TEL:
Email:
julianaawerner@gmail.com