Lens...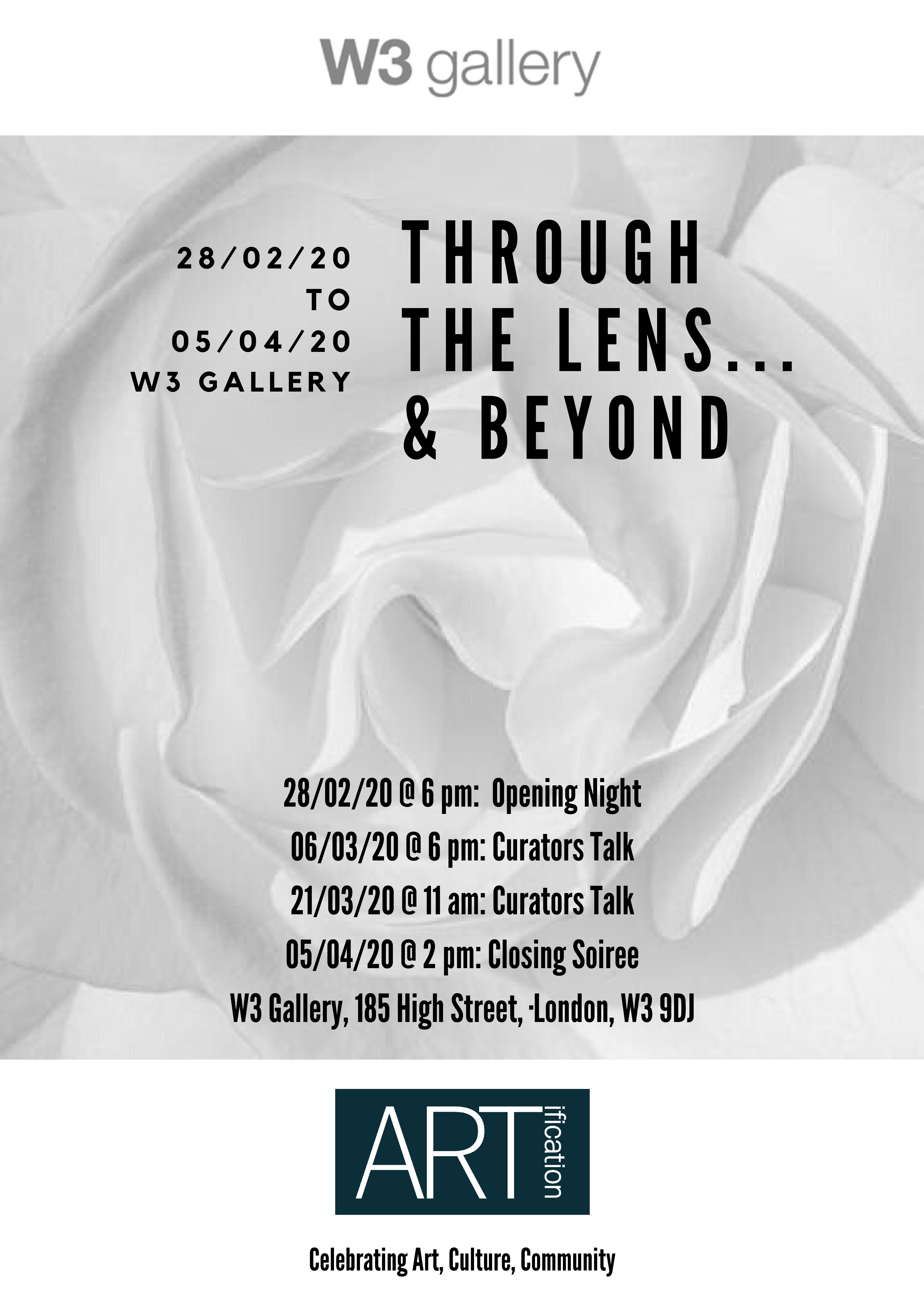 Lens...
ARTification is proud to present a stunning exhibition of the work of 31 photographers at 'Through the Lens… & Beyond.'  Feast your eyes on the 74 prints displayed at W3 gallery (W3 9DJ). The exhibition has been co-curated by Jonah Rees and Margot Peters from Northfields Camera Club who have done a wonderful job of collecting, considering and curating the best images for this show. Supported by photographers from the ARTification team, Amanda Wright and Sebastian Remme, andpromises to captivate.
The photographic work demonstrates a wide variety of styles, interests, topics  and is grouped under the themes of Only Human (Portraits), London Calling (London Cityscapes), In a Material World (Still Lifes), Go Wild in the Country (Rural Landscapes), Earth Song (Nature and Wildlife), and The Ripe and the Ruin (Abstract). Thanks to Peter & Paul the gallery hanging team.
Through the Lens… & Beyond features gallery events including the Opening Night on Friday 28th February from 6pm, Curator Talks, Closing Soiree and more…  The gallery opens daily, & the times can be found on W3 gallery facebook page.

Events organizer
TEL:
Email:
w3gallery@artification.org.uk