Mas Mania Exhibition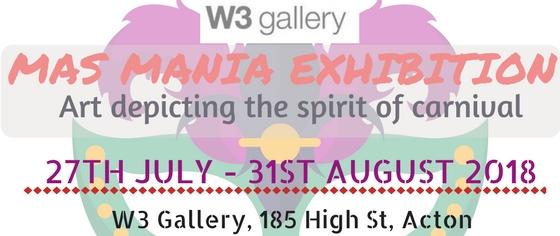 Mas Mania Exhibition
Spirit of carnival
Opening Friday 27th July from 7pm
Calling all artists wishing to submit work for The Mas Mania

Exhibition  

taking place between: 

Friday 27th July – Friday 31st August 2018

. 
Exhibition opening will be on Friday 27th July from 7pm. 
Mas Mania Exhibition is accepting any art depicting the spirit of carnival includes fine art, print, mask, fashion, costume, design, photography etc.
Deadline for submissions: Monday 16th July 2018
Submissions drop off dates: Saturday 21st or Sunday 22nd July between 10am – 3pm at the W3 Gallery.
The exhibition will be held at: The W3 Gallery, 185 High St, Acton, London, W3 9DJ
A selection panel will meet to consider submissions. Artists will be informed after the deadline whether they have been accepted.
To download an artist submission form, see link below..... 
W3 Gallery, 185 High St, Acton, London, W3 9DJ
51.5073106, -0.27189129999999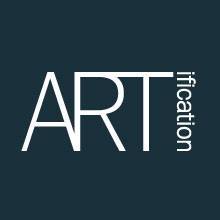 ARTification
Events organizer
Laura Barker
TEL:
02088969247
Email:
laura@artification.org.uk