Christmas Playscheme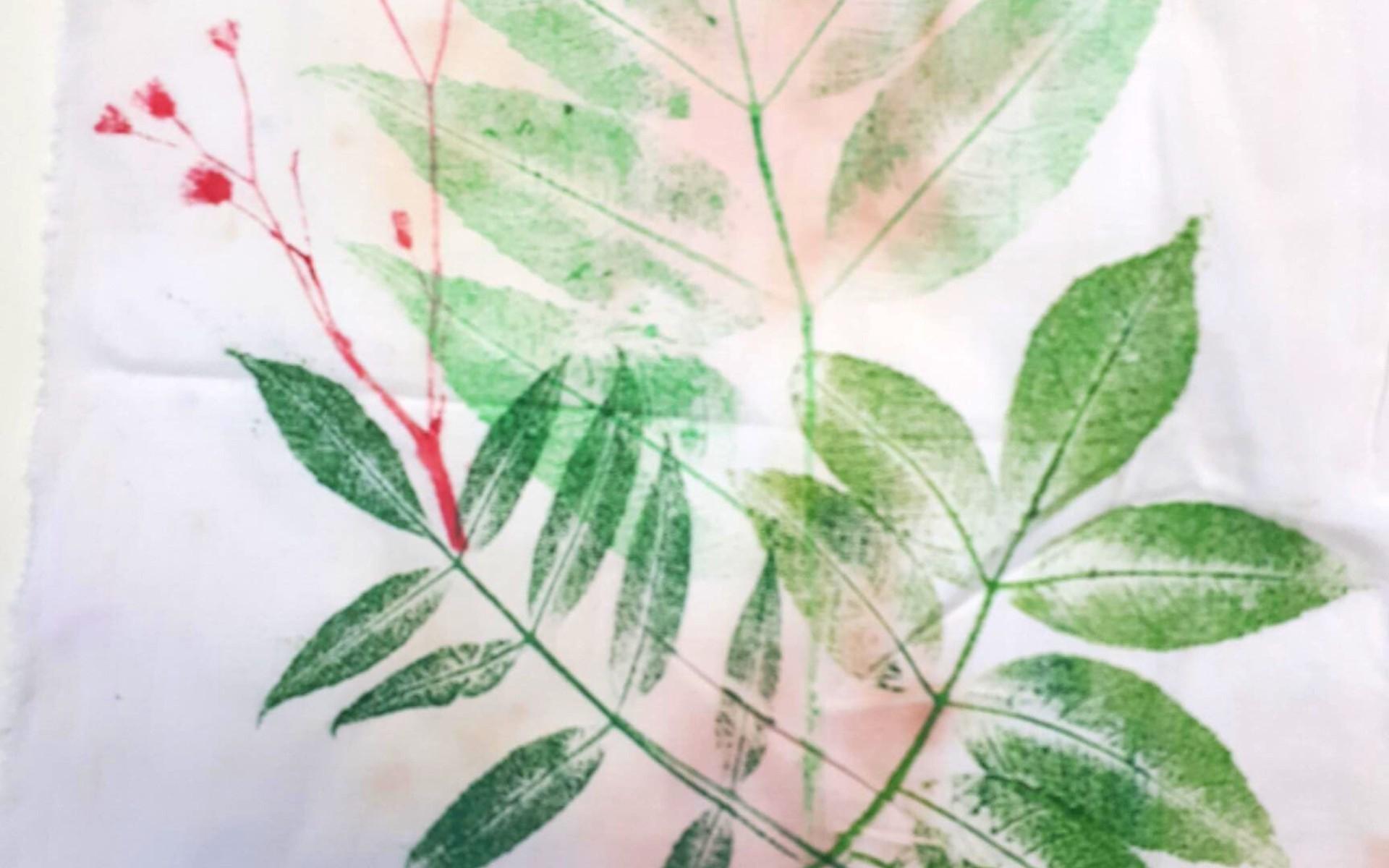 Christmas Playscheme
Free art workshops for 8 - 11 y/o
This Christmas holiday your children can enjoy experimenting with print making at ARTification's Art and Garden playscheme - and get their work shown in a professional art gallery!
We are offering space to 15 children, age 8 - 11, to create a collaborative piece of art using the surrounding nature as inspiration. 
During daily workshops children will have the chance to try out traditional printmaking techniques, learn about local plants and meet other young people in their area. The workshops are perfect for children living in Ealing who are interested in Art and the environment. 
On the final day families will be invited to a showcase of the artwork created. There will be an opportunity to display this at W3 Gallery on Acton High Street throughout January 2022. 
About the Art and Garden playscheme:
- Open to 8 - 11 year olds who live in Ealing and are eligible for FSM
- Ideal for children who enjoy experimenting with art in a supportive environment
- Lunch will be provided as part of this scheme, funded by Ealing HAF
Venue:
North Acton Pavilion
North Acton Playing Fields, Eastfields Road, W3 0JF
The playscheme will be delivered by accredited playworkers with visiting workshops from art therapist Leidy Moreno and nature educators, including herbalist Julija Milovanova-Palmer who will lead children on an adventure through the folklore of local plants.
 
Schedule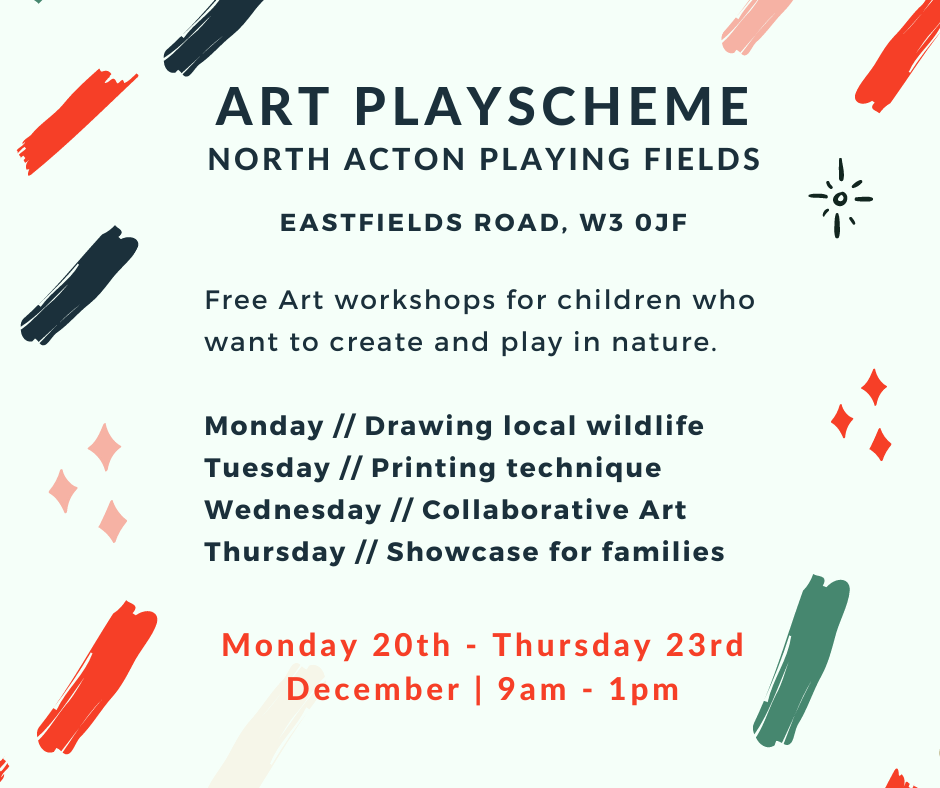 To take part children must be:
- an Ealing resident
- aged between 8-11 on the 20/12/2021
- in receipt of free school meals
- able to attend all four days of the session
Registration:
Spaces are limited and booking is essential. If you are interested in booking a space for your children / children please book through the play scheme central booking system:
If you have any questions get in touch with the Project Coordinator, Freya at: freya@Artification.org.uk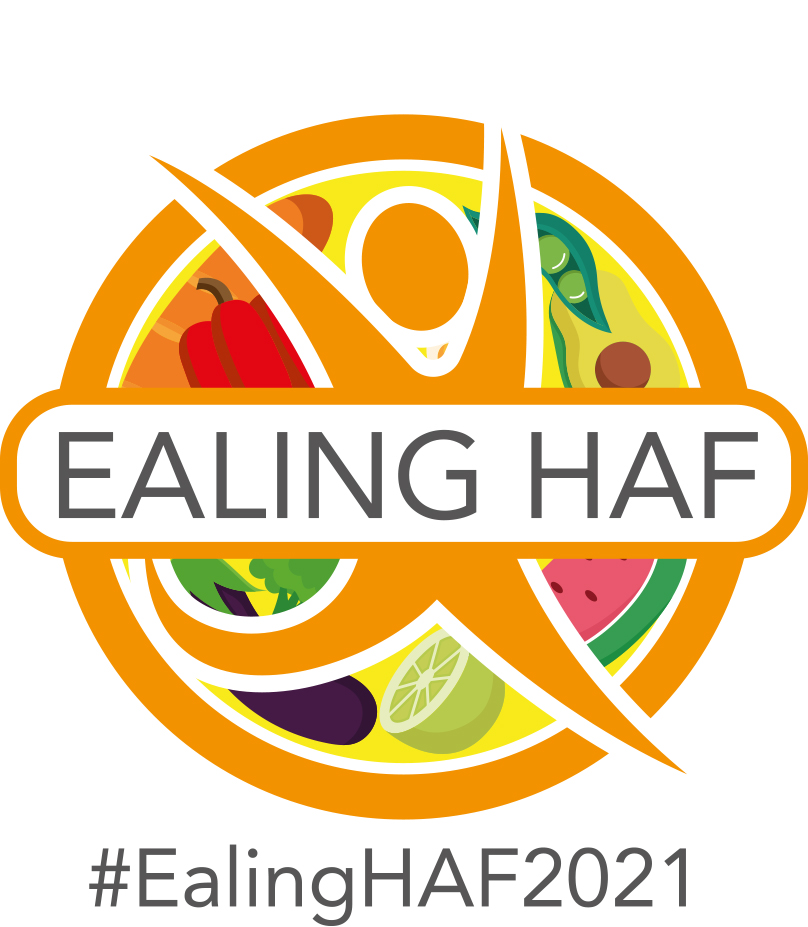 Events organizer
TEL:
Email:
Freya@artification.org.uk