Nature WIndow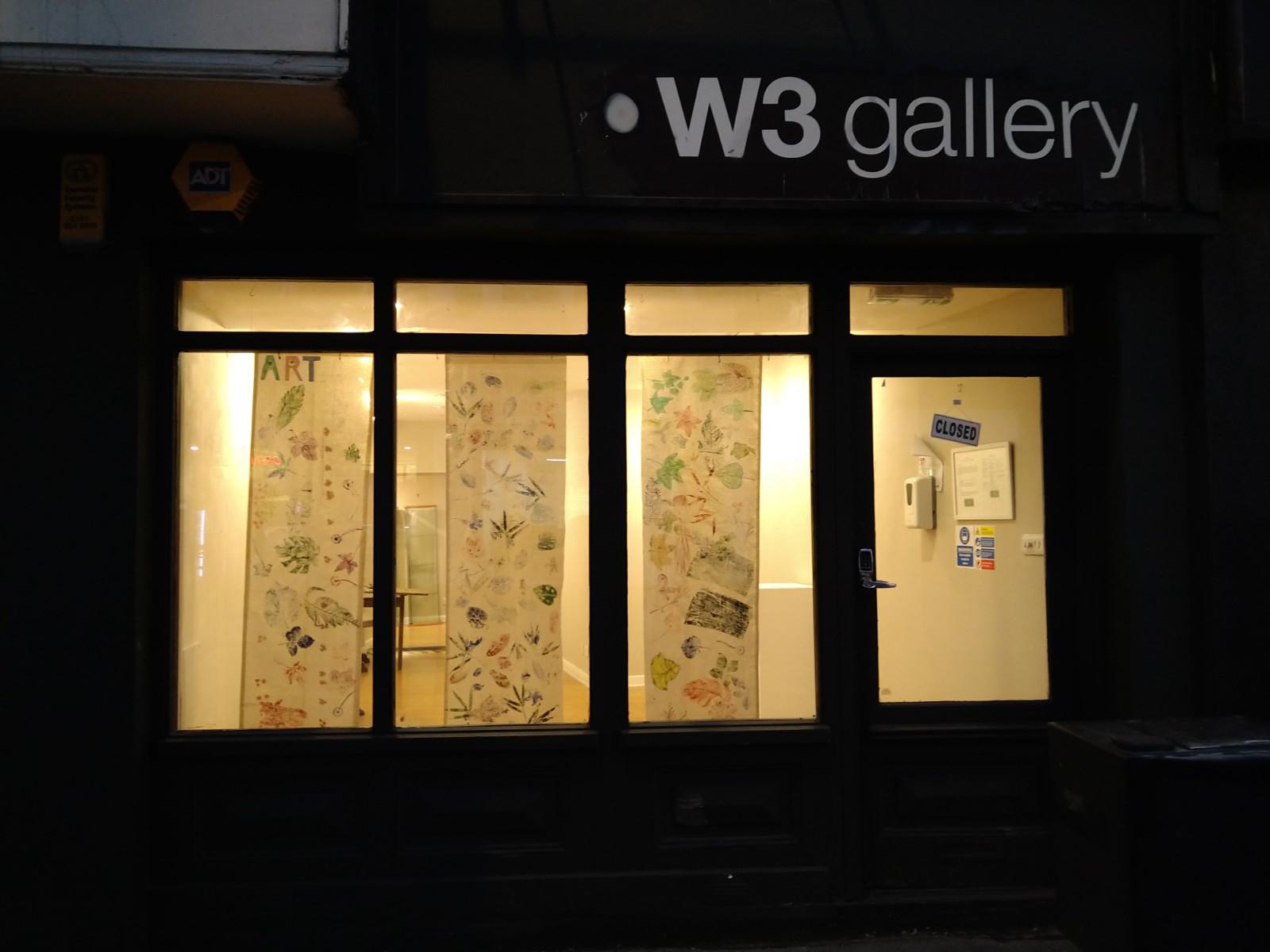 Nature WIndow
Printmaking exhibition by 8 - 11 y/o in Acton
A nature inspired display, made by local children, can now be seen at W3 Gallery on Acton High Street. 
This exhibition is up throughout January - visit any time to see this beautiful art work!
Children created the artwork during a 3-day playscheme with Leidy Moreno, in North Acton Pavilion. There's more information about the playscheme below. More activities coming up this Easter...
__________________________________________________________
This Christmas holiday your children can enjoy experimenting with print making at ARTification's Art and Garden playscheme - and get their work shown in a professional art gallery!
We are offering space to 15 children, age 8 - 11, to create a collaborative piece of art using the surrounding nature as inspiration. 
During daily workshops children will have the chance to try out traditional printmaking techniques, learn about local plants and meet other young people in their area. The workshops are perfect for children living in Ealing who are interested in Art and the environment. 
On the final day families will be invited to a showcase of the artwork created. There will be an opportunity to display this at W3 Gallery on Acton High Street throughout January 2022. 
Venue:
North Acton Pavilion
North Acton Playing Fields, Eastfields Road, W3 0JF
The playscheme will be delivered by accredited playworkers with visiting workshops from art therapist Leidy Moreno and nature educators, including herbalist Julija Milovanova-Palmer who will lead children on an adventure through the folklore of local plants.
 
Schedule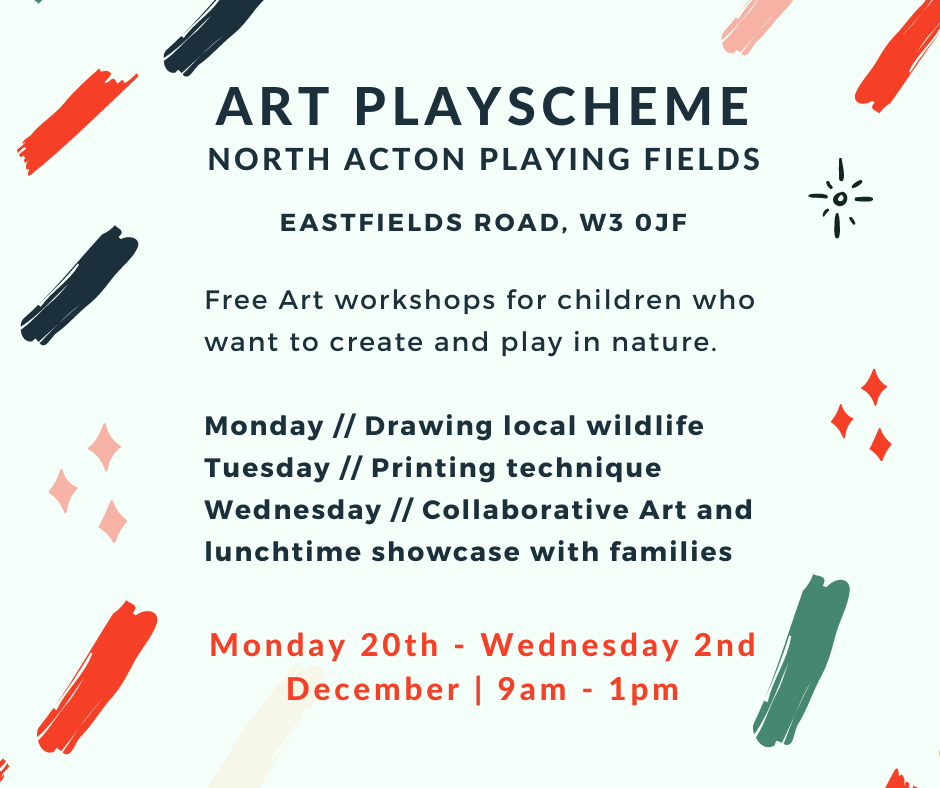 T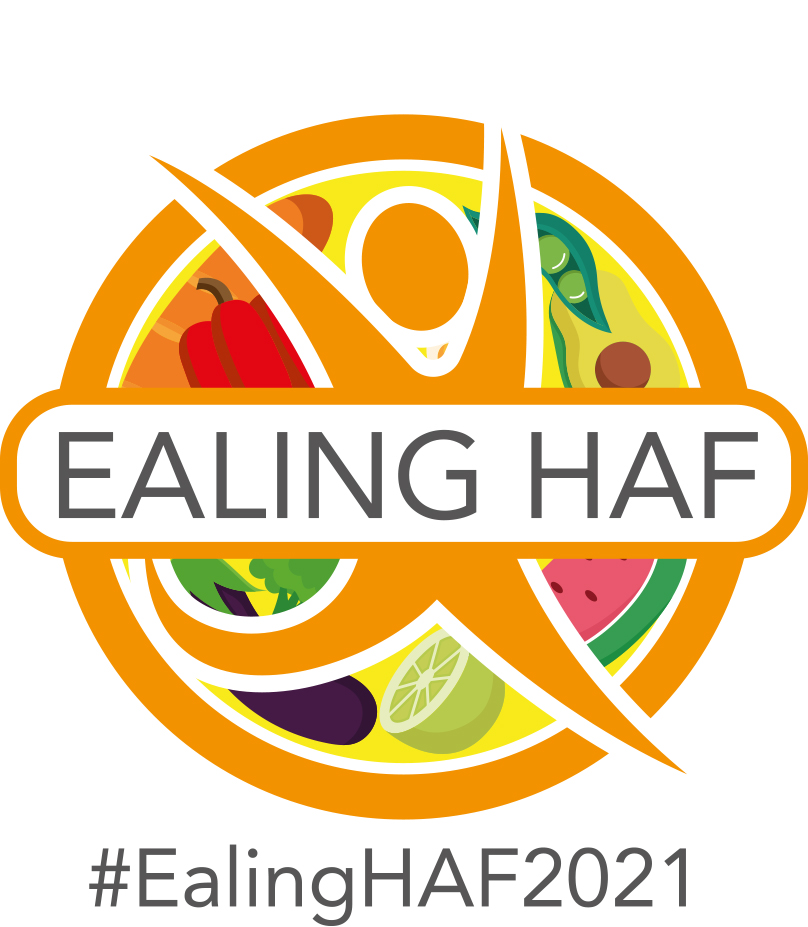 Events organizer
TEL:
Email:
Freya@artification.org.uk