Curation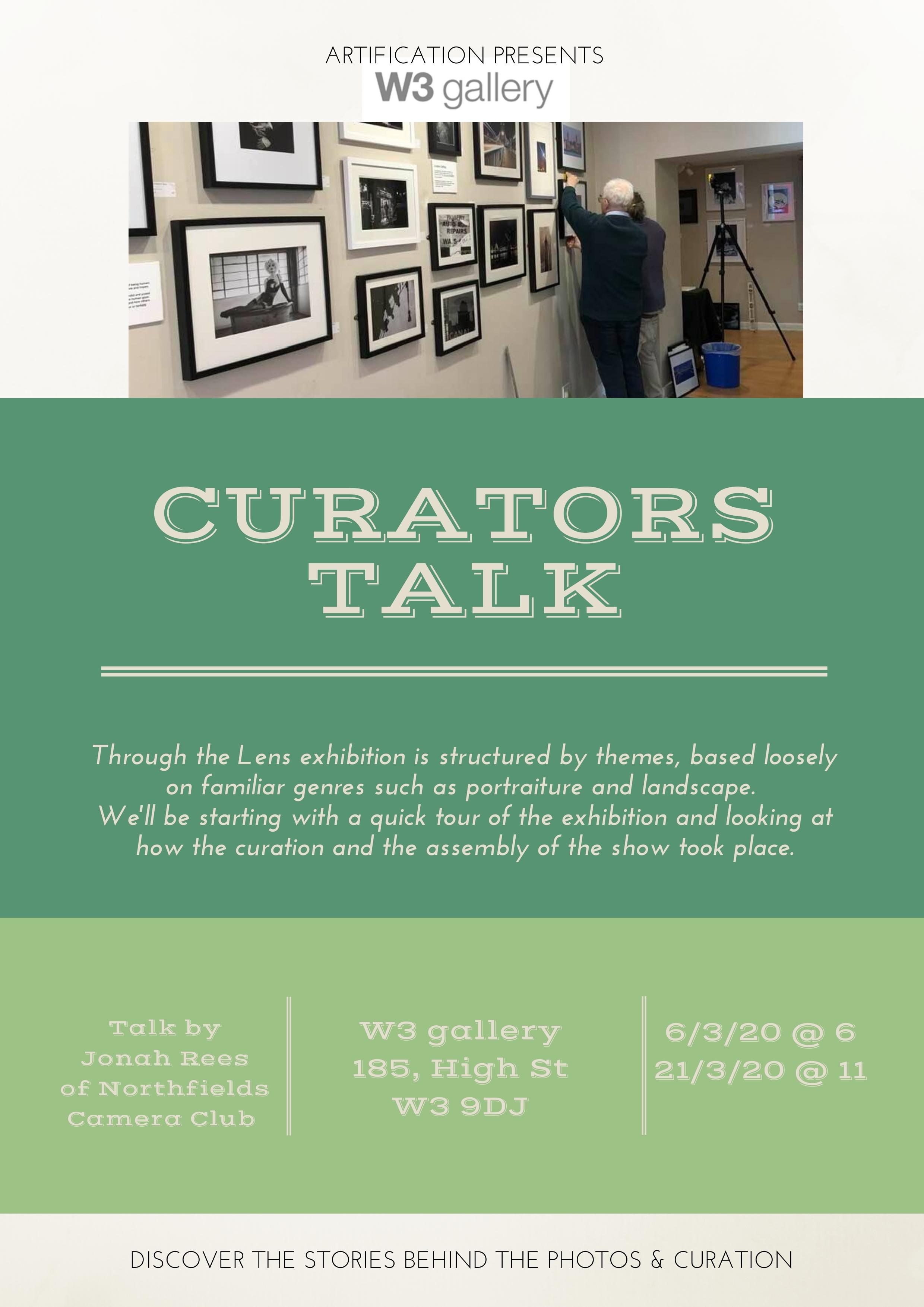 Curation
W3 Gallery is pleased to offer two Curator's Talks as part of 'Through the Lens … And Beyond'.
This exhibition is structured by themes, based loosely on familiar genres such as portraiture and landscape and we'll be starting with a quick tour of the exhibition and looking at how the curation and the assembly of the show took place.
We'll then be looking at a few of the pictures in a little more detail, finding out how and why they were taken and hearing the stories behind them.
The session should last for just over half-an-hour.

ARTification & Jonah Rees
Events organizer
TEL:
Email:
jonah.rees@me.com