East Acton: Old Town, New Town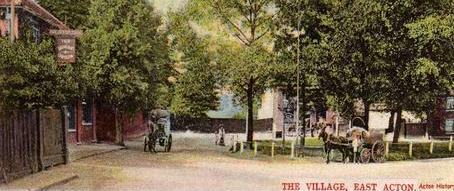 East Acton: Old Town, New Town
Celebrates and brings to light the rich history
Acton Arts Forum have secured the support of the Heritage Lottery Fund for the project ?East Acton: Old Town, New Town.? In 1801 there were only 241 inhabited houses in East Acton Ward, whereas today it has a ballooning population of over 18,000, with 7,000 new residents projected by 2026.
East Acton ?Old Town? was first mentioned as a village in 1280, and the town was the site of a major Civil War battle in 1642. East Acton ?New Town? is the site north of the A40 where the golf links became a housing estate in 1920 and was also developed with homes for soldiers after WWI. At present the area is about to undergo an unprecedented level of change, with enormous developments planned for Old Oak Common and Park Royal, and major Crossrail and HS2 hubs.
The 16 month project explores, celebrates and brings to light the rich history, changing landscapes and diversity of East Acton while it undergoes new developments. It offers opportunities to communities, primary schools and local artists to record the infinite social, culture and structural changes taken place in and around East Acton. Sue Bowers, Head of Heritage Lottery Fund London said: ?This project gives local people the opportunity to gain a range of skills while uncovering the history of their area and presenting their findings to a wider audience.?
The project aims for community cohesion though the recruitment of volunteers and offers training sessions in Research, Oral History, Filming and Photography.  These sessions provides opporuntities to learn new skills and ensures participation and engagement from local residents of all ages across Acton?s diverse community. 
At the end of the project, a short documentary film will be produced with footage exploring the transitions of East Acton with talks and interviews from local residents to hear their stories and experiences of living in East Acton. We also will hold an exhibition starting from Saturday 17th September 2016 that will contain all the articles and stories that have been collected throughout the project. This will tour around local community centers in Acton, as well as John Perryn Primary School and East Acton Primary School and then end in Gunnersbury Museum. 
The project is run by Acton Arts Forum, with contributions from Acton History Group, Gunnersbury Park Museum, Green Prospects, APPLE Art Block, Goldsmith?s Resident Association, John Perryn Primary School and East Acton Primary School. 
Project Dates
Project Start On:
Project End On:
Funded by
National Lottery Fund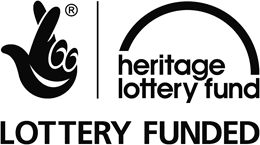 Project organizer
Rachel Pepper
TEL:
020 8896 9247
Email:
rachel@artification.org.uk