CEZ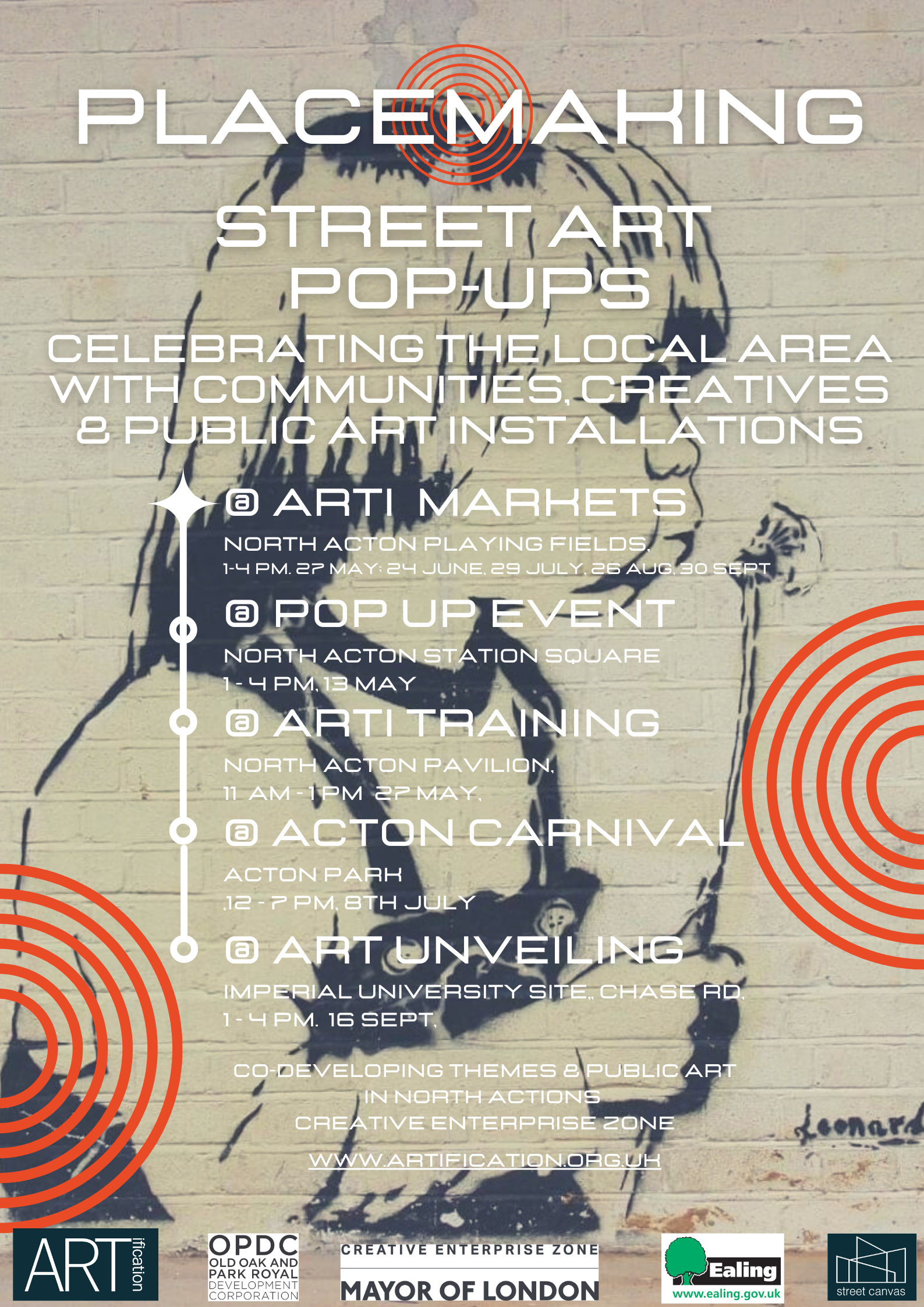 CEZ
The ARTi Creative Enterprise Zone project is working with residents and artists to promote the local area and create two public art installations. Community engagement includes pop-up events, inclusive and participatory conversations, training, celebratory events, and exhibitions.
We are co-developing themes and ideas for public art in the Acton and Park Royal area contributing ideas towards the artwork itself and its message. Community engagement will be meaningful and achieved through voting, consulting, and discussions. Experts in creative industries will provide training in terms of placemaking, community engagement and participation, development, visibility, and promotion.
Celebratory events, online promotions, and exhibitions are being coordinated to increase influence, networking channels and maintaining connections built through the process.
Patryk Starzykowski is leading on the development and creation of one of the two public art installations using ecological techniques and clay from the HS2 site. A memorandum of understanding has been drawn up between ARTification and Patryk outlining our roles and responsibilities.
The project is delivering the following outcomes;
2 public art pieces in the Acton & Park Royal CEZ area

Improving access & inclusion of residents, artists & the community into the creative industry & the public art development & installation process.

Increasing the visibility of the creative community in Acton and Park Royal
North Acton Station Square

CEZ/ Mayor of London / OPDC
Events organizer
TEL:
Email:
rachel@artification.org.uk