Greenford Quay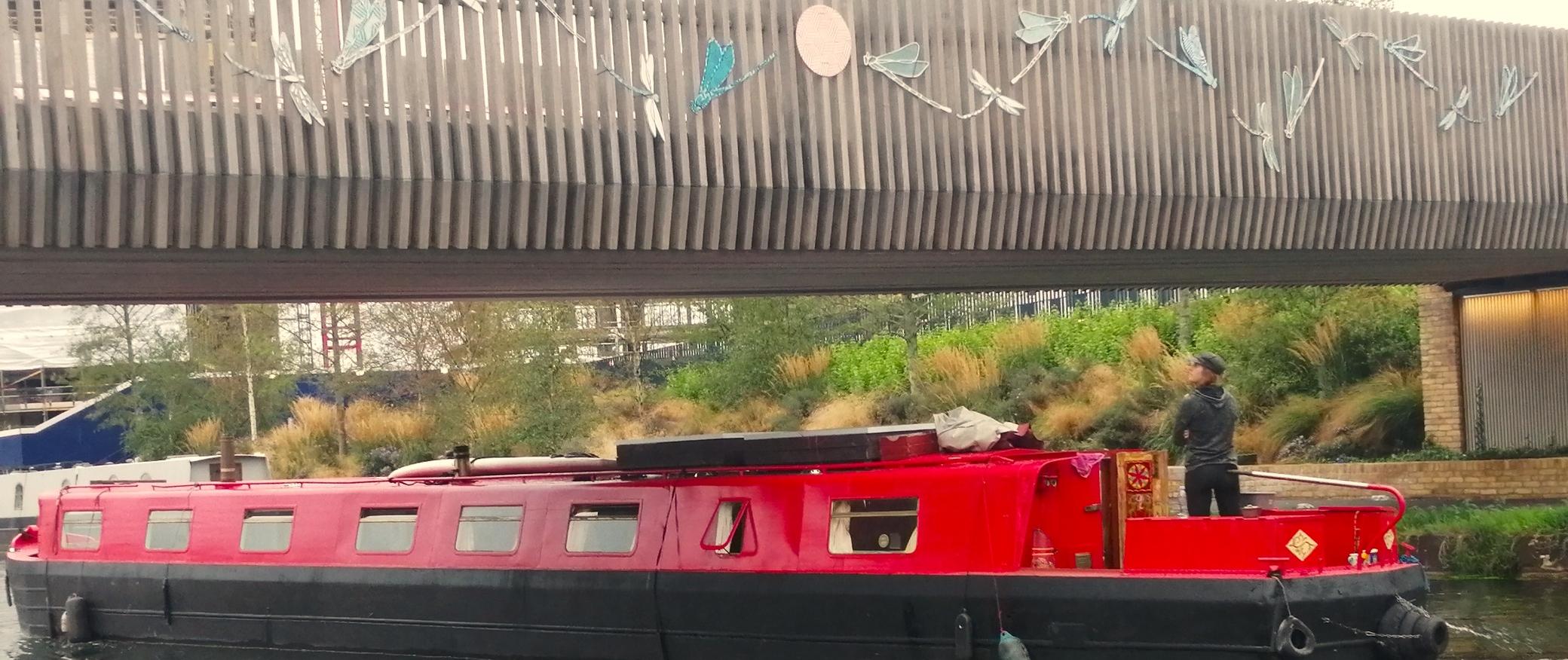 Greenford Quay
Greenford Quay , Arts with ARTification
Immerse yourself in engaging arts experiences
Eco Arts:  Over the Summer ARTifications artists will create art inspired by the unique Greenford Quay, canal side location.  Drawing inspiration from the natural world, waterways, ecological and environmental subject matter, we will make and install art for all to enjoy. Art generated will include a mural, sculpture, and environmentally sensitive installations in the form of: 3D Animals, Hanging Dragonflies; Bird boxes and Heron Mural.
Art Trail Walks: Art in unexpected places can be discovered and explored through guided walks & talks, concluding with make & take art activity on Saturday 15th August & Saturday 12th September. Our ARTi walk leader will take you on a journey exploring the eco-art trail installations, their inspiration, themes, materials, techniques, locations & impact along the Art Trail from Horsenden Hill Farm to Greenford Quay.  The guided art walks will provide participants with the creative art experience whilst observing social distancing.
Art Workshops: The walks conclude at the Greenford Quay canal side site with an art workshop where participants are invited explore inspiration from the art & the environment with hands on workshops: Make and take home your own craft. Guided by our artists, the (social distanced) art activity will support participants to make a hand held dragon fly, or decorate their own bird box.
Open House @ Greenford Quay: is part of a city-wide celebration of the buildings, places, and neighbourhoods where we live, work and play. Creative activities will engage local people and those visiting with the themes and ideas of London Open House on Saturday 19th & Sunday 20th September. Join in the art activities including: Perspex perspectives by designing the 'heART' of the neighbourhood; and Mapping the area by plotting & populating the geographical space.
Greenford Quay Open House 2020
Open House London's biggest architecture festival, organised by Open City. A citywide celebration of London's buildings, places and spaces, the event gives a unique opportunity to explore and learn about the city's most compelling architecture and design over one weekend 
Explore your creativity in west London,  Greenford Quay & ARTification have created FREE activities for 19 and 20 September 2020 centred around Greenford Quay & the surrounding area.  Activities encourage creative exploration of the area and are for all ages. Take part in hands-on activities exploring the neighbourhood's architecture, culture and heritage. The activities will uncover and express sites of interest, key landmarks, buildings, the social and cultural heritage of this unique area in west London.  
On 19th & 20th September
Perspex Perspectives Workshop - 11.30pm - 12.15pm

.  

Constructing visual spaces by sharing your ideas about the social and spatial world. 

Create and construct your own 3-Dimensional world using acrylic components that have near and far elements. Design your own space with perspective, foreground and distant aspects.

Mapping the Area Workshop - 2.30pm - 3.15pm

.  

The Mapping art installation celebrates the neighbourhood & its landmarks. 

Make your Mark with this group activity for all ages. Add to the significant landmarks including your home/school/place of work.
Project Dates
Project Start On:
Project End On:
Funded by

Project organizer
TEL:
Email:
rachel@artification.org.uk