OurArtists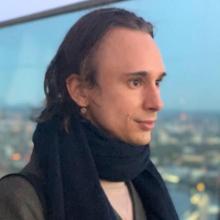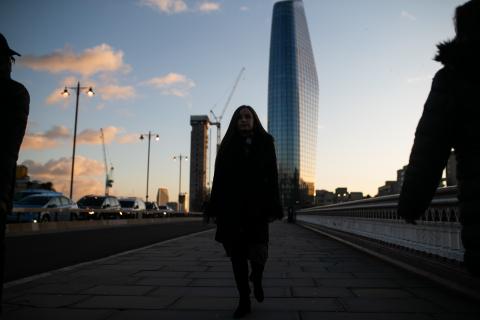 Photography
Sabrina Remme
Hello! My name is Sabrina Remme and I'm a photographer based in London, UK.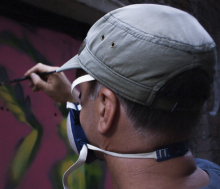 Street Art
ATM
Recently named one of the UK?s most influential conservationists by BBC Wildlife Magazine, ATM has been at work on the lane reminding us of the population decline of some of Britain?s most important pollinators ? moths and beetles.
A Visual 2D Artist enjoying Contemporary Abstract Art
Jan Stevens
JAN STEVENS NAPA (National Acrylics Painters Association)

My paintings are in UK private collections
Selected for Exhibitions at Royal Watercolour Society Open in London, NAPA Summer Shows at Chichester and St Ives, Water Street Gallery Todmorden, W3 Gallery, Orleans Gallery, The Bowman Gallery Richmond.

Jan in Conversation

'My ethos is fluid, open and colourful. Water flows, so does my abstract art. I am inspired by our amazing ocean, river and coastal landscapes, a quality-loving creative mother and a mathematical engineering fun father. Cornish raised, state-degree-educated, global business wise and South West London living fuse to celebrate my creativity. Painting for me is very freeing, momentary and healthy. Once a piece is finished, I remember a curious happiness from a time well spent.
I often pour water based paints, preferring acrylics for their range of consistency. Gestural brush marks create movement with more solid shapes adding a depth and floating sensation inspired by nature. I like to use companies with a sustainability focus such as St Cuthberts paper mill in Somerset or Fabriano paper mill in Italy. I have a reuse/recycle policy.
Enjoy'.
Follow me on social media
Instagram janstevensart
Facebook janstevensart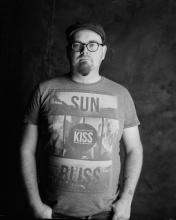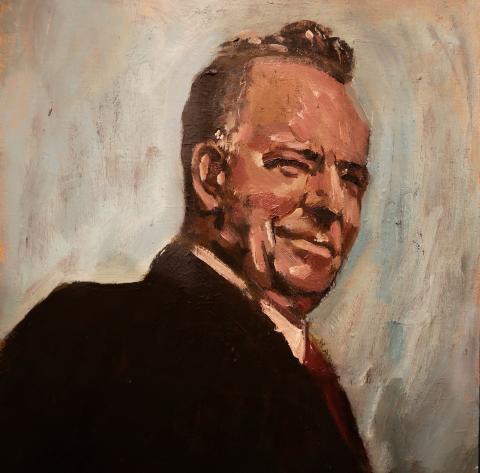 Portrait painter
Andrew Mcleay
Fine artist & occasional street artist specialising in portraiture.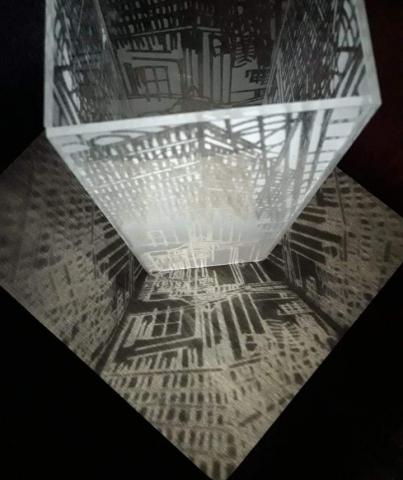 Fine Artist specialising in a mix of printmaking, painting, photography, sculpture and installation
Ruby Khan
Ruby Khan is a London based contemporary artist. She has recently graduated with a Fine Arts BA (Hons) degree at the University of East London. She specialises in printmaking, painting, photography, sculpture and installation. Her work intends to trigger ideas around the diversity and history of London from a personal perspective. Her work is celebrating the physical and emotional journey she has undertaken throughout her life. At a young age, Ruby attended art therapy sessions during her childhood; Art supported her throughout her life in speaking and writing. At the age of five, Ruby was diagnosed with a speech-language impairment affecting her self-confidence. Through the
ongoing support of a charity called Contact a Family, Ruby has grown into a strong independent and fearless individual expressed in her prints. Inspired by German expressionist art as she uses shapes, abstract colours and gestural mark-making. She is available for commissions.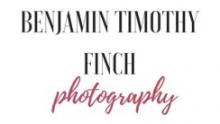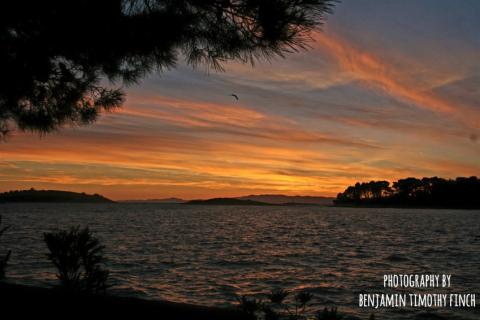 Photographer
Benjamin Finch
I believe the secret to taking great photographs is opportunity.
The braver and more courageous you are, the greater the rewards will surely be. I am heavily inspired by my travels and adventures around the world but also discovering things a lot closer to home. I love the diversity that each photograph can bring and I embrace the excitement that a new challenge can present.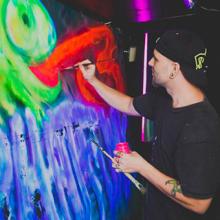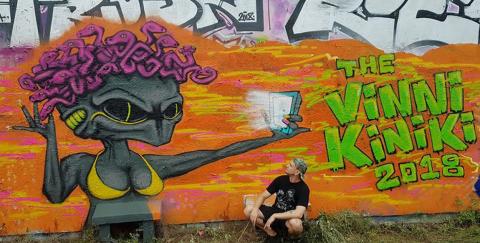 Street Art & Mural Artist
Vinni Kiniki
An aim to constantly push and evolve,
To create art that is unique and original,
Fascinated by taking the artisan into the realms of the digital,
Most at home working on large scale pieces and murals.

Created and collaborated internationally,
Always looking forward to the next adventure.

There is usually meaning the work i produce...
But am happy for the viewer to derive their own conclusion,
Or even rate it purely on aesthetics

Drowning in to do lists
Terminal flux

Heavily influenced by; manga, anime, tattoos, graffiti, cartoons, comics, mythology, symbolism, technology
Am available for hire and custom creations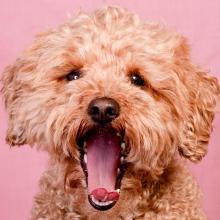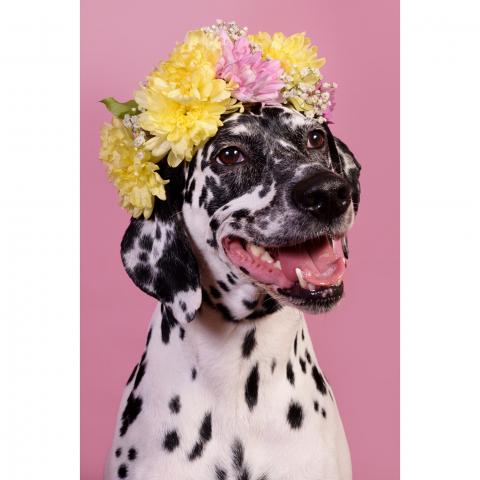 Photographer
Fetch Photos
London's "pup-up" dog photography service... Bringing communities closer through the love of dogs and photography.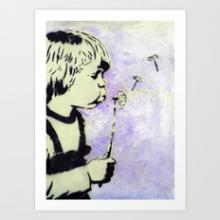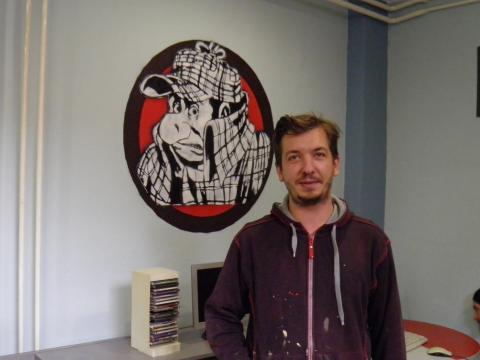 Art & street art
Leonard Lesic
My messages are pointing out on people consciousness, to be free and more tolerant, to have good spirit. Beauty is in simplicity, not in complications.