Acton Carnival XX Emerald Celebration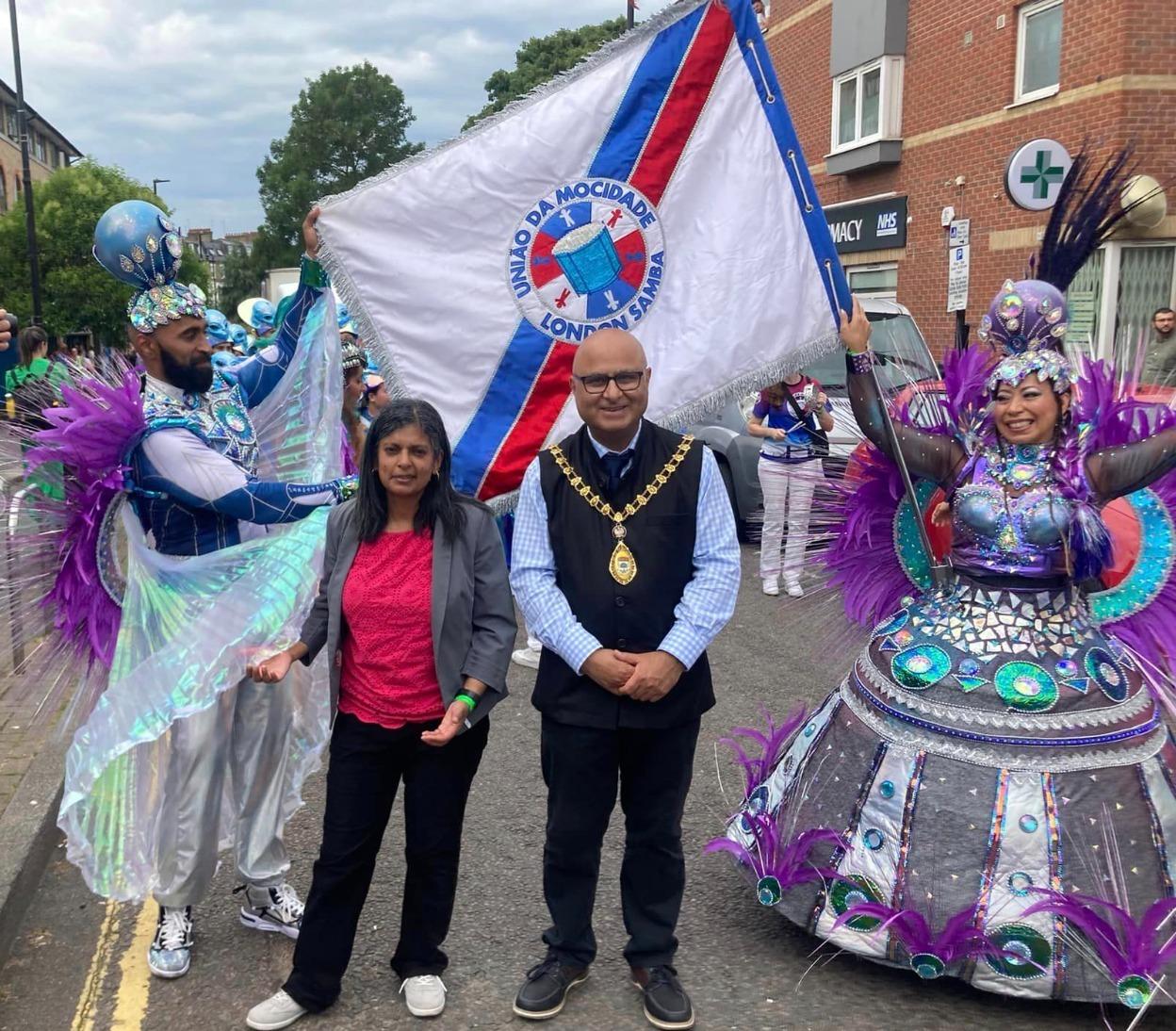 Acton Carnival XX Emerald Celebration
Acton Carnival XX Emeral Celebration provided performance platforms & structured activities to facilitate & encourage residents, creatives & communities to celebrate 20 years of Carnival arts in Acton. supporting Acton residents, creatives, SMEs & organisations engaged in the production, practices & performances to celebrate 20 years of Acton Carnival. As a feature of the Ealing Summer festival programme, the Carnival was not just a portal to showcase creativity & artistry of the borough but through multi-disciplinary creative & educational activities, as precursors to the main event, the project successfully benefitted the creatives and communities that we targeted. Participants learnt, created & participated in the combined arts of Carnival (Mas, Music & Movement) designing, making, rehearsing & performing in costumes, mixing musical scores & choregraphing movements to present as part of the street parade.
The successes resonated beyond the event, influencing art, inclusivity, & community bonds. Empowering through Carnival arts, our initiative ensured innovation in Acton's cultural future. Acton Carnival 2023 showcased its power on local & digital platforms:
Inclusive Engagement: 17 Mas Bands, 370 procession participants, 200 engaged in Carnival Kids Day, & 60 at our film screening event.
Nurturing Creativity: 73 Creative Practitioners, including 20 designers, 18 tutors, & 35 artists, who elevated creative excellence.
Artistry: 60 workshop leaders, plus Art & Cultural Zone Creatives orchestrated 20 dynamic activities.
Dedication: 120 Procession Stewards & festival Volunteers fuelled the event's execution.
Reach: 4,500 festival attendees, 5,500 parade spectators, 789 streaming viewers, & 10,000+ online audiences were captivated.
Project Dates
Project Start On:
Project End On:
Funded by

Project organizer
Rachel Pepper & Chantel Thomas
TEL:
Email:
rachel@artification.org.uk