OurArtists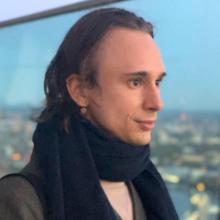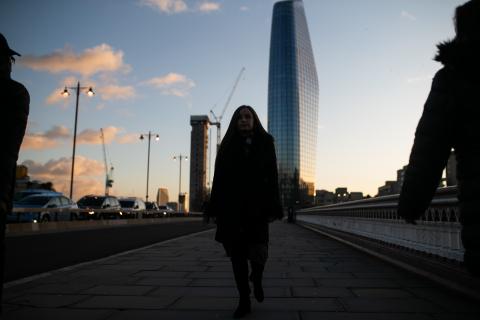 Photography
Sabrina Remme
Hello! My name is Sabrina Remme and I'm a photographer based in London, UK.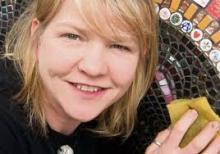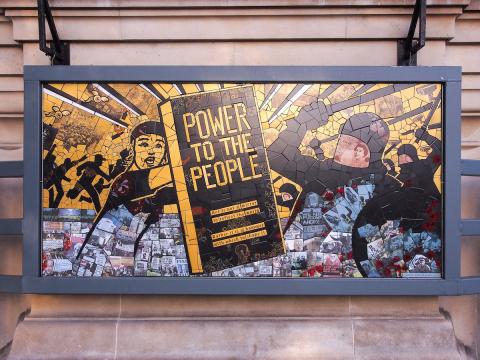 Craftivist
Carrie Reichardt
Carrie is a self-titled craftivist who works from a mosaic-covered HQ, The Treatment Rooms in west London. Her work blurs the boundaries between craft and activism, using the craft techniques of mural, mosaic and screen-printing to create intricate, highly politicised works of art.
A Visual 2D Artist enjoying Contemporary Abstract Art
Jan Stevens
JAN STEVENS NAPA (National Acrylics Painters Association)

My paintings are in UK private collections
Selected for Exhibitions at Royal Watercolour Society Open in London, NAPA Summer Shows at Chichester and St Ives, Water Street Gallery Todmorden, W3 Gallery, Orleans Gallery, The Bowman Gallery Richmond.

Jan in Conversation

'My ethos is fluid, open and colourful. Water flows, so does my abstract art. I am inspired by our amazing ocean, river and coastal landscapes, a quality-loving creative mother and a mathematical engineering fun father. Cornish raised, state-degree-educated, global business wise and South West London living fuse to celebrate my creativity. Painting for me is very freeing, momentary and healthy. Once a piece is finished, I remember a curious happiness from a time well spent.
I often pour water based paints, preferring acrylics for their range of consistency. Gestural brush marks create movement with more solid shapes adding a depth and floating sensation inspired by nature. I like to use companies with a sustainability focus such as St Cuthberts paper mill in Somerset or Fabriano paper mill in Italy. I have a reuse/recycle policy.
Enjoy'.
Follow me on social media
Instagram janstevensart
Facebook janstevensart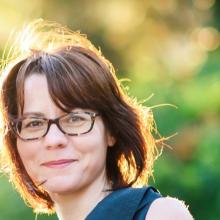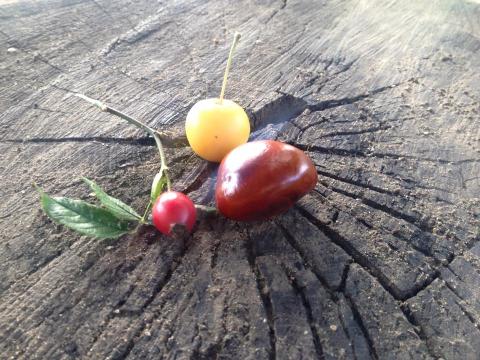 poet, conceptual
Simona Nastac
Sometimes I write poetry in response to visual art, sometimes I create art in response to poetry.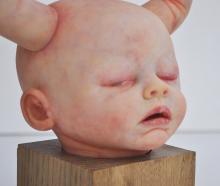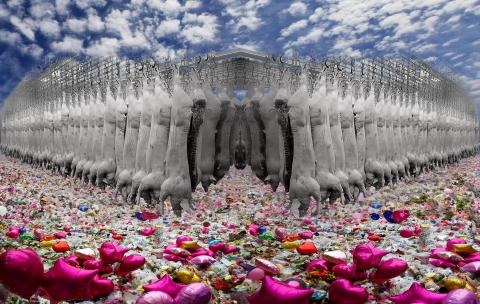 Mixed Media
M Dillon
M Dillon is an artist and designer who makes mixed media collage and sculpture that might appear superficially decorative or humorous, but there is a narrative beyond the decoration that aims to provoke a specific response of disquiet.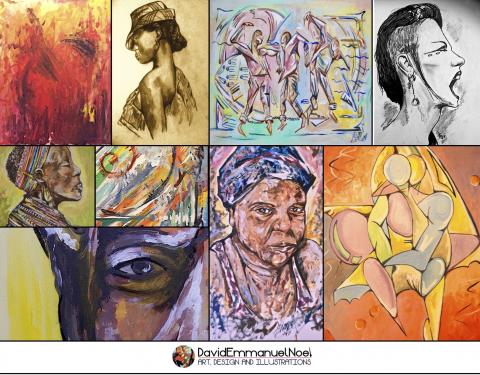 Visual artist and curator
David Emmanuel Noel
Artist /designer with a background in visual & performing arts, architecture and building design with interest in the therapeutic benefits of art in public spaces. He's here to share and discuss all things creative and artistic! David has collaborated on cross disciplinary projects, taught art and worked closely with bodies such as New York's Groundswell Community Mural Project, the UK Department of Health and NSPCC with an aim to promote the social and therapeutic benefits of art in public spaces.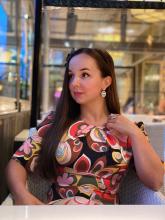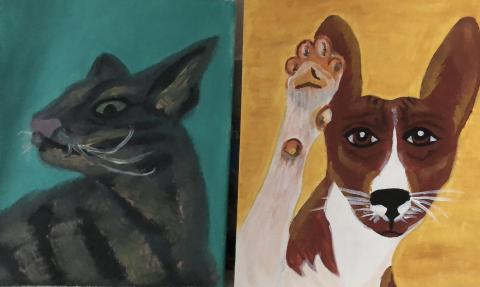 Painter
Vita
Art is not just a hobby, it's a lifestyle!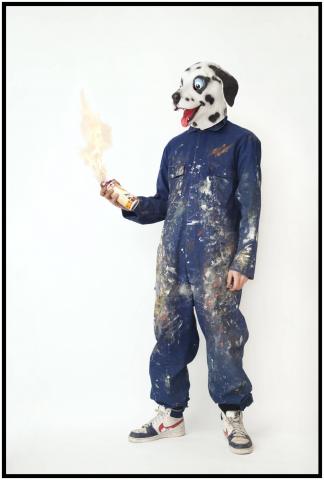 Teddy Baden
Teddy Baden is not simply driven by a fascination with dogs. Literally viewing them as 'Hairy Aliens, living amongst us'… his artwork is a celebration of an incredible relationship, of human society's historic and endearing subsumption of another species. 'Fly Bye' 2015 Near Latimer Road, West London pictured.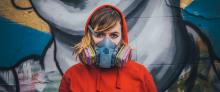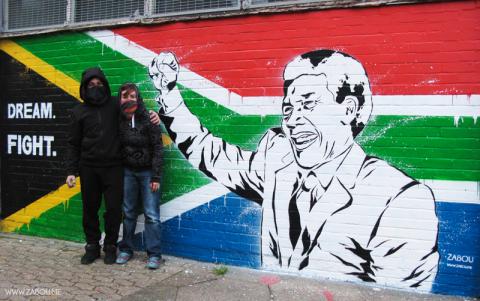 Street Art.
Zabou
Originally from France, Zabou moved to and started painting London in 2012. She has since then been on a self-appointed mission to paint as much of the capital as possible. With a seemingly endless supply of fresh designs to work with, Zabou is very much one of London?s most proactive artists.

Her works are striking, humourous and thought-provoking, set to elicit a range of emotions upon viewing, depending on the message each mural conveys. Working with a combination of stencil and freehand techniques, she likes to question society and to poke fun at conformists. First and foremost however is the fact that each of Zabou?s subjects are drawn from her personal experiences, taking what she sees around her and projecting it to a new audience.

Beyond this, and what is fundamental about Zabou?s work, is her innate ability to integrate the location and surroundings with her artworks: not just wishing to paint on the street, she makes them part of the street. The pieces harmonise with their surroundings and in turn create something which allows its audience to engage with the work as an installation. This is the very essence of street art and something few artists master, but certainly one of Zabou?s greatest talents.

Her witty and thoughtful designs have given her a much sought after reputation, leading her to travel the world to spread her artistic message of love, fun or rebellion. She has painted in England, France, Portugal, Cyprus, Sweden, Spain, Germany, Netherlands, Dubai and the U.S.A. Beyond her travels, Zabou?s accomplishments include speaking events such as the prestigious TedX conferences on the subject ?Everything you know is wrong? in Limassol, Cyprus (2014), seeing her artwork published in books including: Planet Banksy by Ket (2014) and The World?s 50 Best Women Street Artists by Graffito Books (2017), as well as having her work exhibited at the famous Saatchi Gallery in London as part of the ?XX: A Moment In Time? show curated by Olly Walker (2016).

Zabou is an artist whose techniques and boldness are constantly evolving. She is certainly not set to be stopping on her journey anytime soon, fortunately she has to much left to say to the world.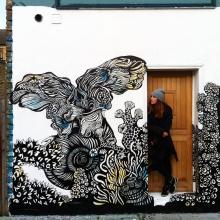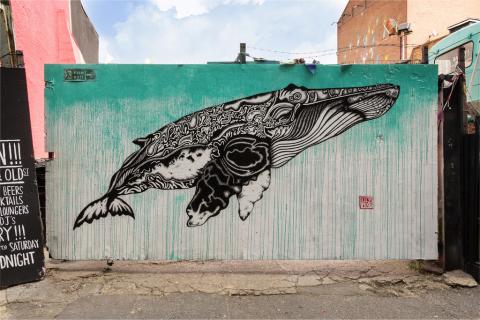 Street Art
Lily Mixe
Lily Mixe is a graphic artist originating from Paris who has now based herself within the creative hot bed of London, UK.
Lily?s artwork moves from paper and canvas, found objects and onto the surface of walls in the street.

At the centre of the work is Nature and in particular the Ocean. The subjects are otherworldly, aliens from our own planet. Specimens that offer reminders of how beautiful and complex life on Earth can be and how much of our own planet is unknown and undiscovered.

Inspired by numerous diving expeditions, and hundreds of notebooks and studies of animals and plants, the work is both familiar and unusual. Lily states, ?The work examines life under the surface, the incredible unseen, silent beings we take for granted. I want to give a visual voice to the natural world. I want to celebrate nature in the same way we value precious stones and rare artefacts, I place nature as the highest currency on planet earth?

Lily?s work mutates. It starts as a sketch, it builds and becomes a form, filling and layering textures and patterns that give it a life of its own. The art lives in books, on paper, found objects and ultimately become fully realised when added to the landscape; pasted to bricks and cement, continuing to change over time, changing with the weather, with plants, pollution, graffiti.

The work really starts to take shape once lily walks away. Making the art is only half of the process, placement of the piece is key to its completion, the transient and brutal spirit of nature frames the work, pasting drawings to a wall is an offering, and a sacrifice, an experiment, to see the drawings grow, change, and often be destroyed by the environment and time.