OurArtists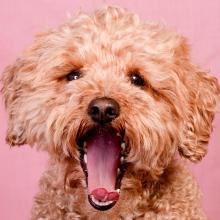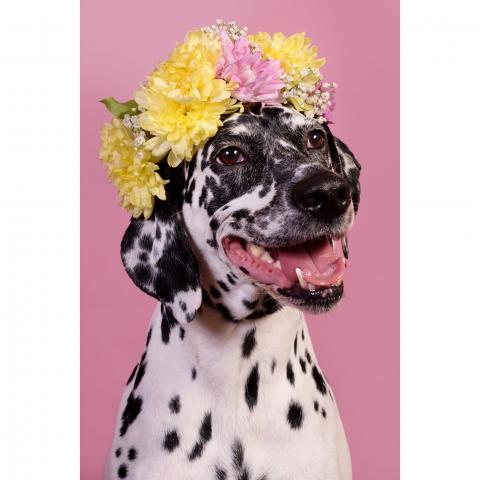 Photographer
Fetch Photos
London's "pup-up" dog photography service... Bringing communities closer through the love of dogs and photography.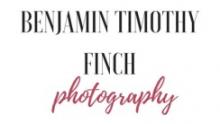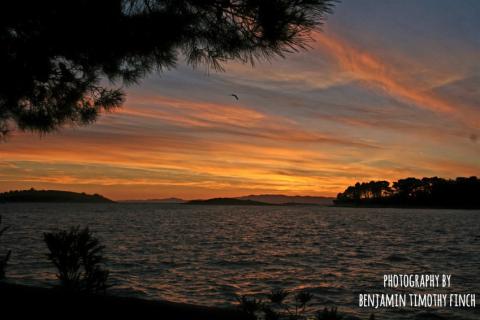 Photographer
Benjamin Finch
I believe the secret to taking great photographs is opportunity.
The braver and more courageous you are, the greater the rewards will surely be. I am heavily inspired by my travels and adventures around the world but also discovering things a lot closer to home. I love the diversity that each photograph can bring and I embrace the excitement that a new challenge can present.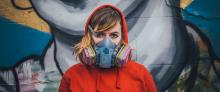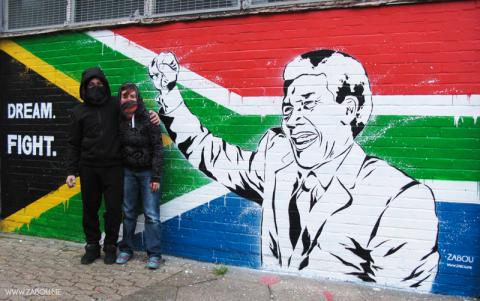 Street Art.
Zabou
Originally from France, Zabou moved to and started painting London in 2012. She has since then been on a self-appointed mission to paint as much of the capital as possible. With a seemingly endless supply of fresh designs to work with, Zabou is very much one of London?s most proactive artists.

Her works are striking, humourous and thought-provoking, set to elicit a range of emotions upon viewing, depending on the message each mural conveys. Working with a combination of stencil and freehand techniques, she likes to question society and to poke fun at conformists. First and foremost however is the fact that each of Zabou?s subjects are drawn from her personal experiences, taking what she sees around her and projecting it to a new audience.

Beyond this, and what is fundamental about Zabou?s work, is her innate ability to integrate the location and surroundings with her artworks: not just wishing to paint on the street, she makes them part of the street. The pieces harmonise with their surroundings and in turn create something which allows its audience to engage with the work as an installation. This is the very essence of street art and something few artists master, but certainly one of Zabou?s greatest talents.

Her witty and thoughtful designs have given her a much sought after reputation, leading her to travel the world to spread her artistic message of love, fun or rebellion. She has painted in England, France, Portugal, Cyprus, Sweden, Spain, Germany, Netherlands, Dubai and the U.S.A. Beyond her travels, Zabou?s accomplishments include speaking events such as the prestigious TedX conferences on the subject ?Everything you know is wrong? in Limassol, Cyprus (2014), seeing her artwork published in books including: Planet Banksy by Ket (2014) and The World?s 50 Best Women Street Artists by Graffito Books (2017), as well as having her work exhibited at the famous Saatchi Gallery in London as part of the ?XX: A Moment In Time? show curated by Olly Walker (2016).

Zabou is an artist whose techniques and boldness are constantly evolving. She is certainly not set to be stopping on her journey anytime soon, fortunately she has to much left to say to the world.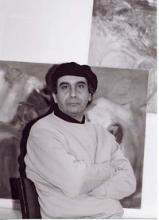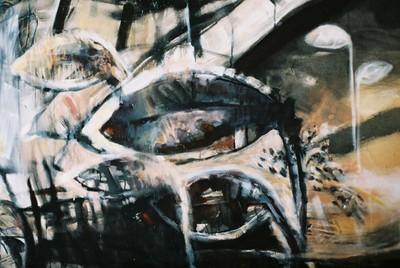 Painting
Yousif Naser
One constant theme evident in Yousif's numerous, paintings and drawings is the suffering of Iraq and the pain of exile. His largest project Black Rain is an ongoing undertaking, which began as a painting project during the build up to the 2003 invasion of Iraq. It quickly acquired momentum and generated much local media coverage. Gradually it evolved into a a series of paintings comprising of multi-and-single media works, ranging from gigantic canvases to small drawings, collages and paintings, all inspired by the horrors of war.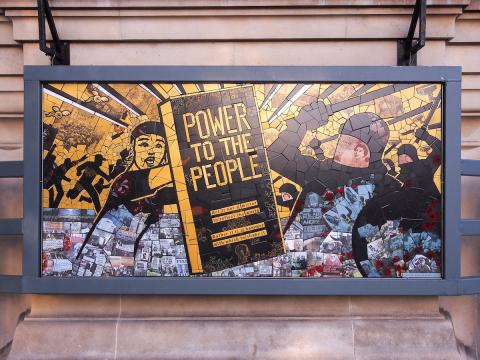 Craftivist
Carrie Reichardt
Carrie is a self-titled craftivist who works from a mosaic-covered HQ, The Treatment Rooms in west London. Her work blurs the boundaries between craft and activism, using the craft techniques of mural, mosaic and screen-printing to create intricate, highly politicised works of art.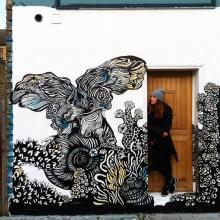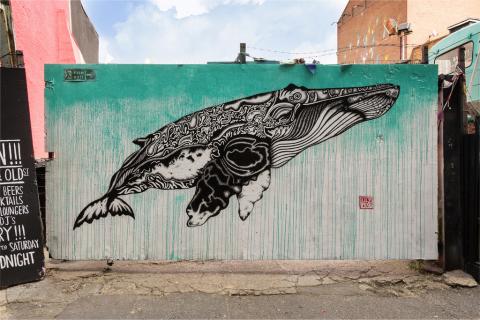 Street Art
Lily Mixe
Lily Mixe is a graphic artist originating from Paris who has now based herself within the creative hot bed of London, UK.
Lily?s artwork moves from paper and canvas, found objects and onto the surface of walls in the street.

At the centre of the work is Nature and in particular the Ocean. The subjects are otherworldly, aliens from our own planet. Specimens that offer reminders of how beautiful and complex life on Earth can be and how much of our own planet is unknown and undiscovered.

Inspired by numerous diving expeditions, and hundreds of notebooks and studies of animals and plants, the work is both familiar and unusual. Lily states, ?The work examines life under the surface, the incredible unseen, silent beings we take for granted. I want to give a visual voice to the natural world. I want to celebrate nature in the same way we value precious stones and rare artefacts, I place nature as the highest currency on planet earth?

Lily?s work mutates. It starts as a sketch, it builds and becomes a form, filling and layering textures and patterns that give it a life of its own. The art lives in books, on paper, found objects and ultimately become fully realised when added to the landscape; pasted to bricks and cement, continuing to change over time, changing with the weather, with plants, pollution, graffiti.

The work really starts to take shape once lily walks away. Making the art is only half of the process, placement of the piece is key to its completion, the transient and brutal spirit of nature frames the work, pasting drawings to a wall is an offering, and a sacrifice, an experiment, to see the drawings grow, change, and often be destroyed by the environment and time.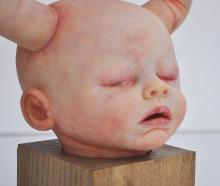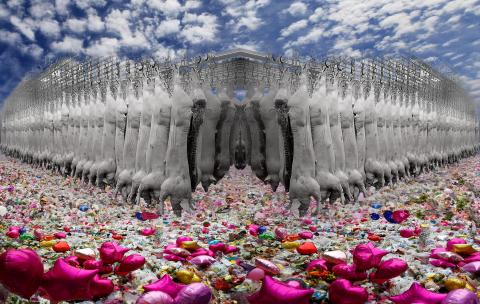 Mixed Media
M Dillon
M Dillon is an artist and designer who makes mixed media collage and sculpture that might appear superficially decorative or humorous, but there is a narrative beyond the decoration that aims to provoke a specific response of disquiet.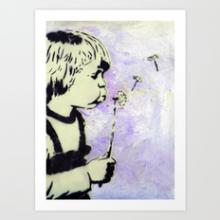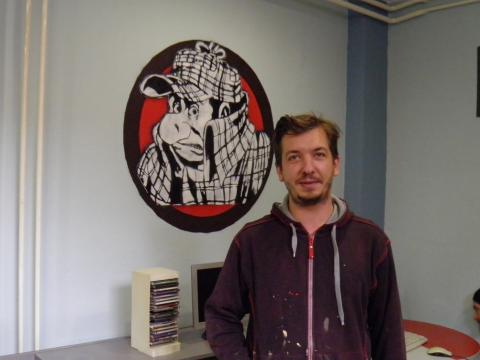 Art & street art
Leonard Lesic
My messages are pointing out on people consciousness, to be free and more tolerant, to have good spirit. Beauty is in simplicity, not in complications.