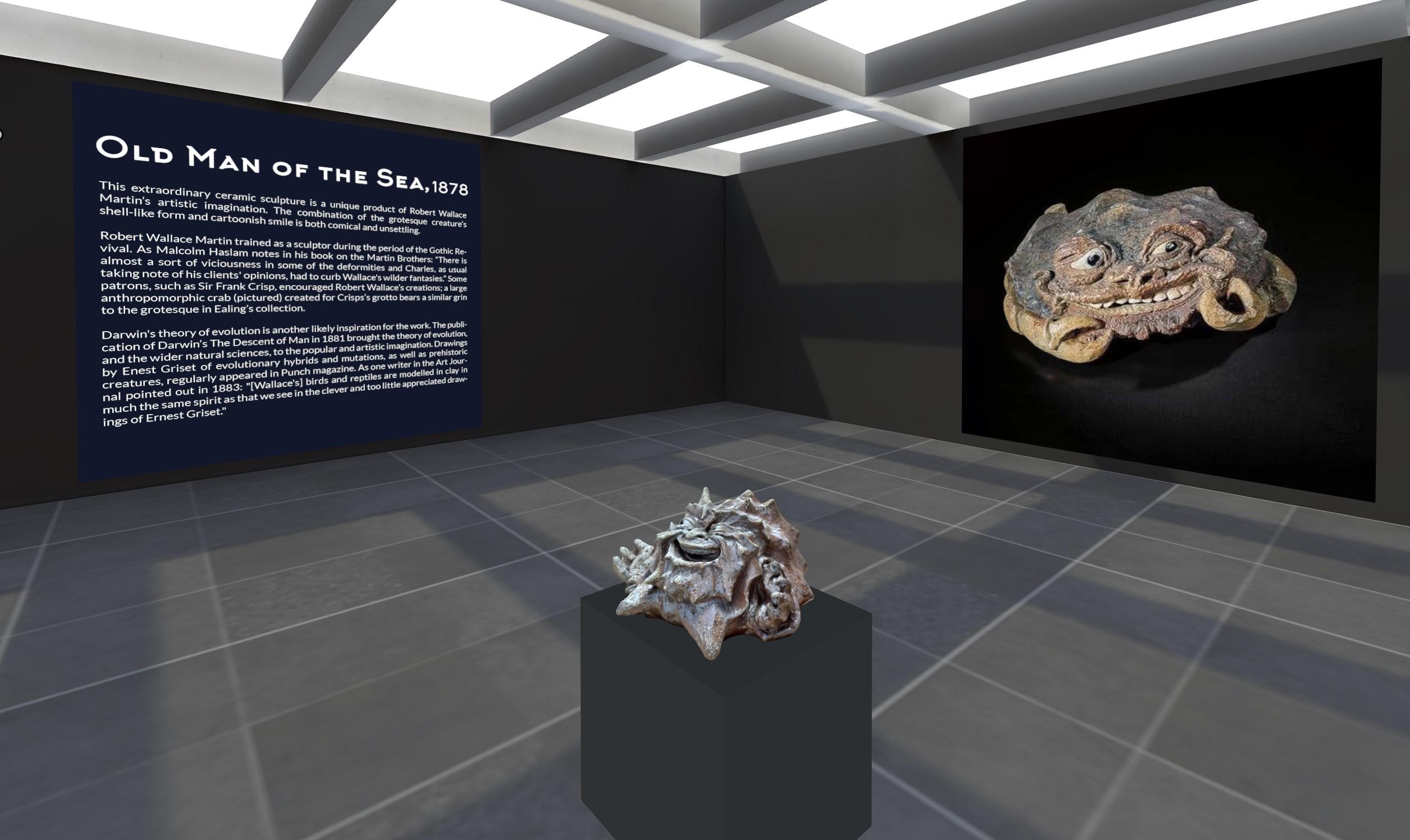 Grostesque Clay: Uncovering the Martinware Collection
Grotesque Clay: Uncovering the Martinware Collection is a VR exhibition exploring Ealing Council's extensive collection of ceramics made by the Martin brothers of Southall. The exhibition shows highlights from the collection that have not been shown in public for more than 15 years.
Experience the exhibition online or using VR headset at Southall Library from Monday 20th November.
This exhibition is part of a Centennial Programme of projects celebrates the Council's Martinware Collection and explores the legacy of the Brothers' in Southall today. It has been produced by Ealing Council in partnership with Artification, Roaming Projects and Yonescat. The exhibition has been made possible through support from Arts Council England, with further support from Henry Moore Foundation and the Grundy Fund.