We are delighted to have unveiled both the Bollo Park Mural & the Virginia memorial Garden on 3rd December!
The community set the mural brief & shortlisted their preferred art, the school children made the final artists selection s & took part in art workshops, and young people Tyrone, Kai & Andzelica were trained in mural-making. The project was funded by Ealing Council and Central St Martins School of Art. Selected artist Georgia Green, with Marina Cemmick created this beautiful, eye-catching mural. Georgia returned to develop the mural & paint the memorial bench in readiness for the launch event.
The Virginia Garden ribbon was cut by Maurice Forsythe, Virginia Gornas husband, with words from Father Greville. The garden is a place to reflect on nature and those that have contributed to the school and neighbourhood.
The mural was officially opened by MP Rupa Huq, Jan Anderson from Ealing Council, Berrymede Head Lubna Khan, ARTification Director Rachel Pepper & Marcus Willcocks from University of the Arts with reference to ARTifications public art co-creation model.  Bollo Brook Park mural has become something of a landmark for residents & visitors to enjoy.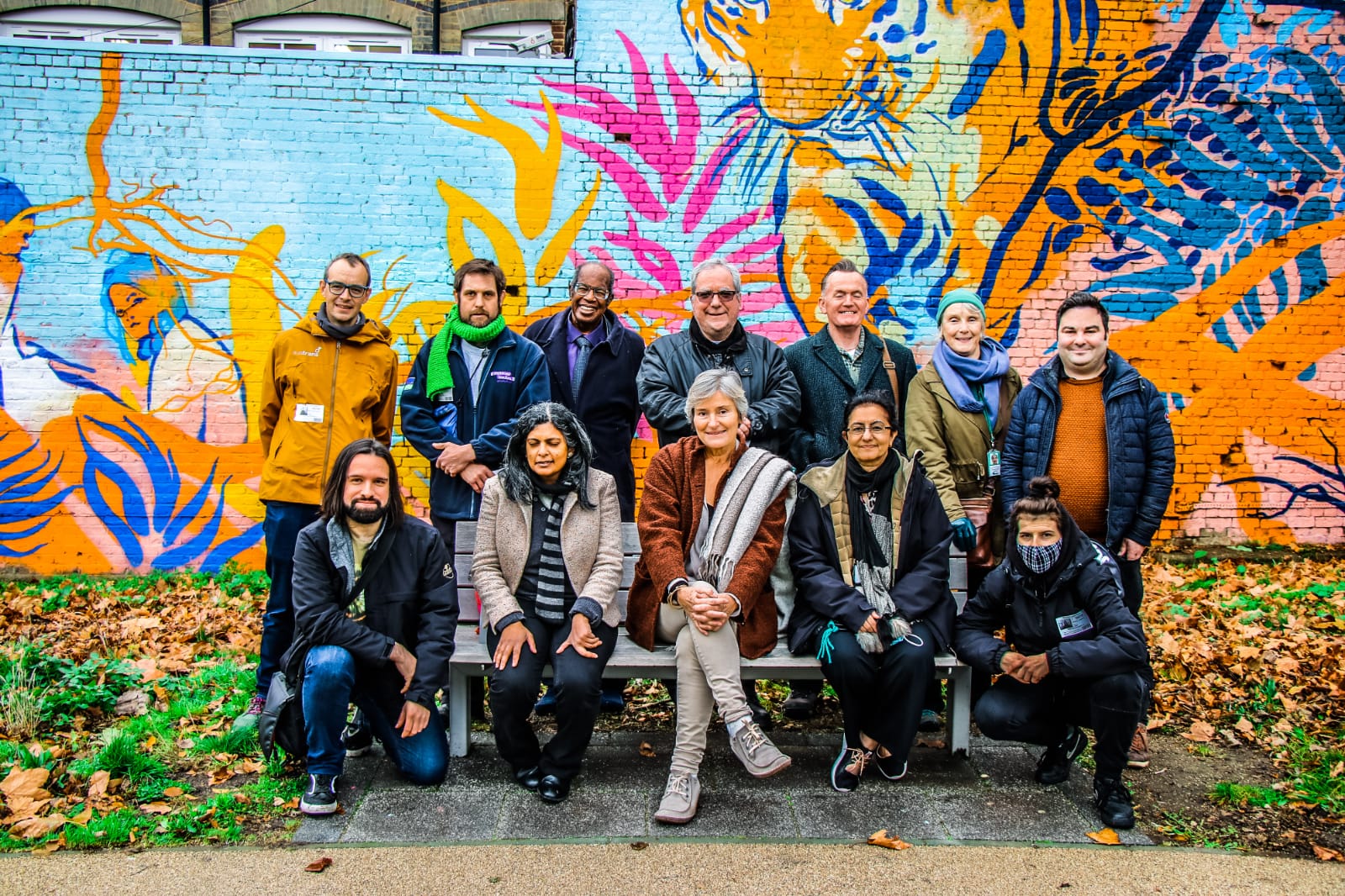 Photo credits:
Facebook : @tashathompson
Instagram: @focus_photography.tm
Twitter : @ThompsonPandor1