Green Refuge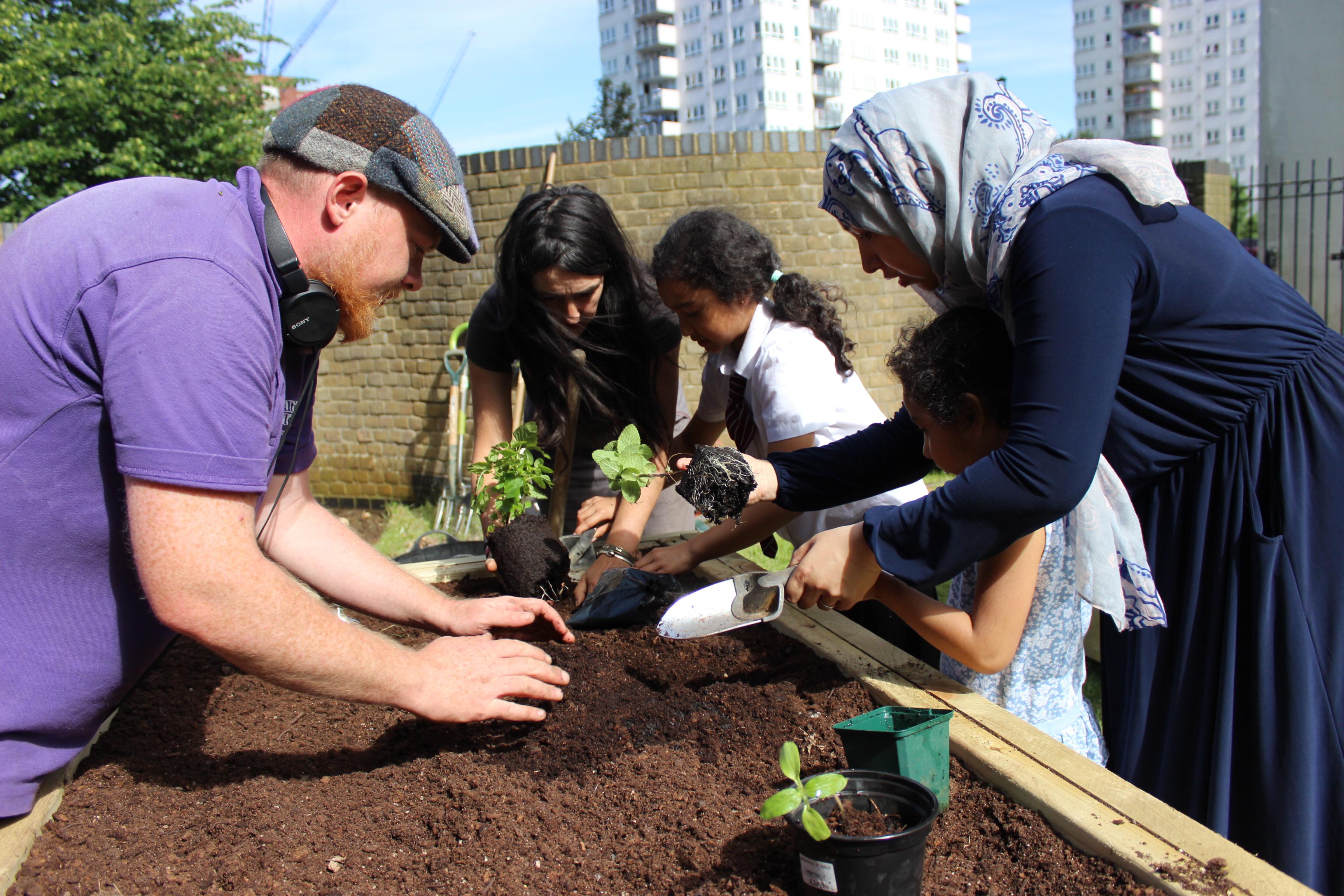 Green Refuge
The project created an urban oasis and "greened" South Acton Estate. Residents helped make ecological art, planted vegetables, herbs, shrubs and flowers. We ran workshops, community events, an exhibition and a harvest festival that engaged people in food growing, arts and community activities between May and November 2018.
Local residents, Berrymede Junior School pupils and their families, Bollo Brook Youth, the Living Room youngsters worked with ARTification, Cultivate London, ATM, Touchwood Trees, Acton Gardening Association, W3 gallery and our other supporters to improve the environment in South Acton, share skills, develop new or renewed understanding of growing food and nurturing an environment for the ecosystem to flourish in.
Through the project, we created artworks, paintings and environmental information signage. We transformed the area with imaginative planting and placing of the art and wooden features, including the creation of insect hotels, bird boxes and other installations. We made a garden for food growing with planters, involving community participation in the sewing of seeds and planting of seedlings. We nurtured wildlife and made eco-art in Berrymede school and beside the tower blocks.
The project helped in the creation of a beautiful space, where people now want to be, helping to create and take care of. The small organic garden area to grow herbs and vegetables in the communal gardens of Corfe and Beaumaris Towers, as well as in Hope Gardens. We added to the diversity of plants and animals and inspired community participation. We combined made objects and plants to make a beautiful urban oasis that adds to health and well-being of residents.
Project Dates
Project Start On:
Project End On:
Funded by
Acton Gardens community chest
Project organizer
TEL:
Email:
rachel@artification.org.uk