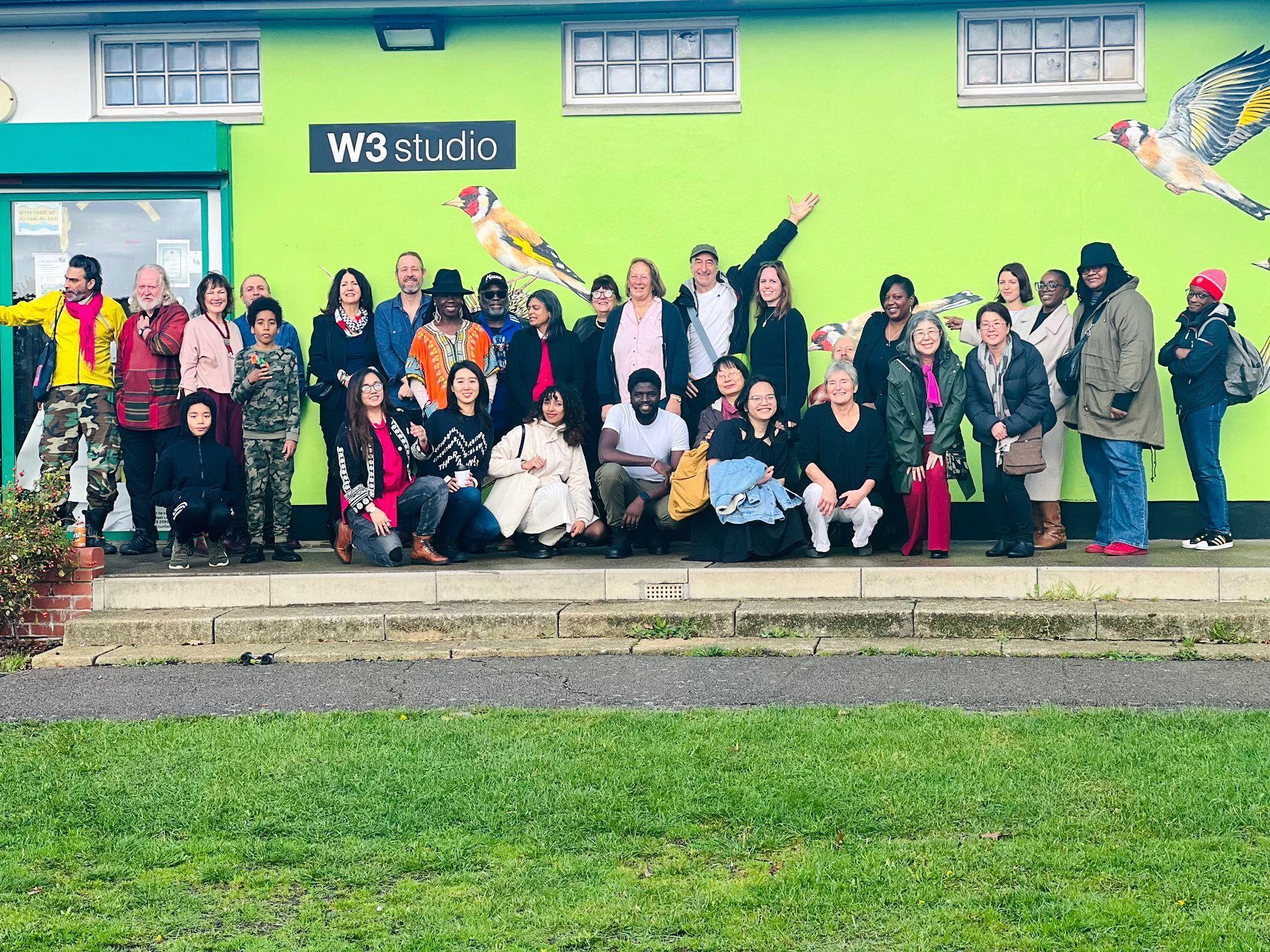 Public art
Public art by ATM. Goldfinch mural at W3 Studio in North Acton Playing Fields.
ATM spoke of the piece: "Goldfinches were chosen as a subject by local residents because they are such a popular bird in the area. Local people stopped a smuggling ring for goldfinches, which were being illegally trapped in the park and playing fields for sale. That was a big success and shows what a good effect residents can have when they are aware and intervene."
The official unveiling took place on 28/10/23.  A lovely gathering at ARTi's W3 Venue with creatives, residents, supporters, politicians, partners, trustees, team et al. Thanks, beautiful people.