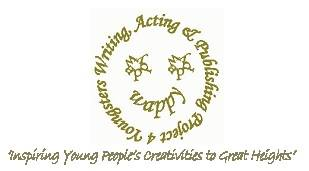 About your organisation
WAPPY OBJECTIVES
• TO ENCOURAGE, INSPIRE, AND CRITICALLY ENGAGE CHILDREN AND YOUNG PEOPLE TO BOTH DEVELOP AN UNDERSTANDING OF THE CREATIVE ARTS AND CREATE A SAFE FORUM TO ENABLE THEM TO EXPRESS THEMSELVES THROUGH A RANGE OF CREATIVE MEDIA.
• TO USE THE CREATIVE ARTS TO DEVELOP YOUNG PEOPLE'S INTEREST IN AREAS OF THE SCHOOL CURRICULUM THAT ENGAGE WITH THE ARTS AND STIMULATE THEIR AMBITIONS TO PURSUE FURTHER EDUCATION OR TRAINING IN ORDER TO SEEK GAINFUL EMPLOYMENT.
• TO USE THE CREATIVE ARTS (LITERATURE & SPOKEN WORD, DRAMA & PERFORMANCE, VISUAL ARTS & CRAFTS, MUSIC & SINGING AND FILM & MEDIA) FOR PROMOTING DIALOGUE AND CULTURAL COHESION AMONG YOUNG PEOPLE FROM SOCIALLY, CULTURALLY AND ECONOMICALLY DIVERSE COMMUNITIES AND OLDER MEMBERS OF THEIR COMMUNITY, LOCAL AUTHORITIES, AND WIDER SOCIETY.
• TO WORK IN PARTNERSHIP WITH PROFESSIONAL, STATUTORY, PRIVATE, VOLUNTARY AND COMMUNITY ORGANISATIONS AND GROUPS WITHIN EDUCATION AND THE CREATIVE INDUSTRIES IN THE INTEREST OF YOUNG PEOPLE TO ENHANCE THEIR CREATIVE SKILLS AND CREATE OPPORTUNITIES FOR PERFORMANCE, EXHIBITION, PRODUCTION, RESEARCH AND PUBLICATION.
• TO PROVIDE TRAINING AND VOLUNTEERING OPPORTUNITIES FOR STUDENTS, THE UNEMPLOYED AND OTHER INDIVIDUALS SEEKING TO DEVELOP AND/OR FURTHER THEIR EMPLOYMENT STATUS.